Name: Thomas Maminza
Age: 24 years
Tenure: Since 2015
Produce: Brinjal, Baby Marrow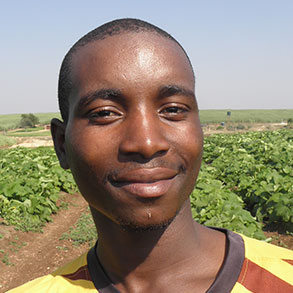 Thomas is a farmer at the Agri Park H in Komatipoort. He was the amaVeg farmer of the month for July 2015 because he has the ability to take all relevant and complex details required for baby vegetable farming into account to ensure that a task is completed to required standards.
He was chosen based on the following reasons:
The numbers did the talking. Thomas harvested an average of 16 crates of yellow patty pans; export size baby marrows and brinjals a day (approximately 130 kilograms on three blocks).
His blocks (i.e. production area) are clean and he does scouting for pests and weeds on his blocks daily.
He also does well in his tests, with an average of 96% on two tests they recently wrote.
He is committed to his work. Sometimes he sacrifices his break in order to finish harvesting on his blocks.
He is well behaved and respects his colleagues and his superiors.
The farmer were trained with the aim to help him improve logistics in terms of storage and transport and also bulk buying inputs.
Record keeping.
Market access.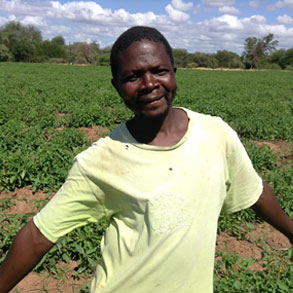 Nevhulamba Azwitamisi Caswell is a 35 year young farmer who started farming 2014. He started his company Evah General trading 2014.