Name: Alucia Ngobeni
Age: 45 years
Tenure: 7 years (since 2002)
Produce: Mainly Gerbera and now also expanding to Peppers, Brinjal, Baby Marrow, Yellow Patty Pan and Fennel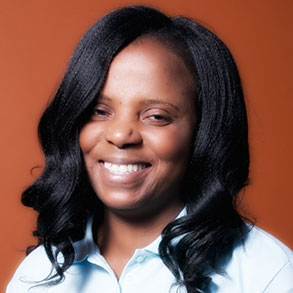 When a farmer has embedded the processes of one product, the Timbali environment allows them to up-skill and cross-train with the operational manual and experience in other products. Diversification is a very important business skill in agriculture, addressing both the ecological requirement for crop rotation, and the market demand for baskets of produce (selling specific products together as a value-set).
Alucia is the largest flower farmer in the Friedenheim Agri-park with three tunnels that create jobs for three people. She watched the development of the amaVeg brand with keen interest and soon after the establishment of the vegetable pack house, she enquired about becoming a vegetable tenant as well. She started with one unit and currently have three units of vegetables, providing jobs to two additional employees. She used her saving from her profit in the flower business for the input cost of the vegetable business. The vegetable business reach operational break-even point from month 1 and is self-sufficient.
Alucia plan to use the profit from this business to expand her property investment portfolio which she already manage effectively.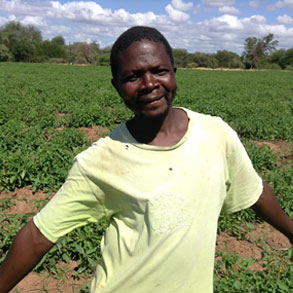 Nevhulamba Azwitamisi Caswell is a 35 year young farmer who started farming 2014. He started his company Evah General trading 2014.