PROVINCE : Mpumalanga
BRANCH : Agri park- Friedenheim
FARMER : Sesinyane Maphanga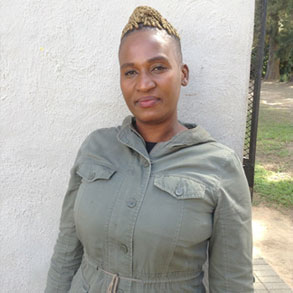 A 33-year-old single mother of 5 children, Sesinyane Maphanga born at Kabokweni under Ehlanzeni District joined Timbali in 2008. Before joining Timbali as a farmer Sesinyane was unemployed. She was financially dependent on a social grant to support her kids and family.
When Sesinyane joined Timbali she was not interested in farming, all she wanted was money to support her family. In 2008 she initially started to work with flowers and in 2013 she moved to AmaVeg. She had no practical background of farming of which it was a challenge for her but through the trainings she received from Timbali on both technical and business, Sesinyane gained a lot of knowledge which helped her to overcome all the challenges and be able to manage her brinjal unit.
"In my life I never thought that ill be a farmer one day especially because I am a woman, I always thought it something for man" says Sesinyane. Timbali has really improved my livelihood if it was not for Timbali I wouldn't have been able to take my first born to University and build a house for my family.
Cluster crop brinjals has been infested with nematodes, but Sesinyane unit was able to fill the order for week 35.
Through the produce from her unit she was able to fill the order for Retail market.
Below is an illustration of performance Figure for the month of May compared to what the CMP requires, other weeks are not mentioned due to the rotation of farmers.
CROP WEEK 35 TOTAL
Baby Brinjals – 250kg by week 35
CMP – 170kg by week 35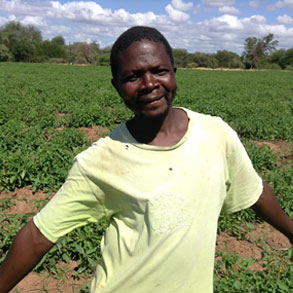 Nevhulamba Azwitamisi Caswell is a 35 year young farmer who started farming 2014. He started his company Evah General trading 2014.