Multi entrepreneur awards winner from district to national level.
Business Name: Phalanndwa farming and trading
Province: Limpopo
District/Branch name: Vhembe- Malale Village – Nwanedi
Business type: Sole proprietorship (Crop production)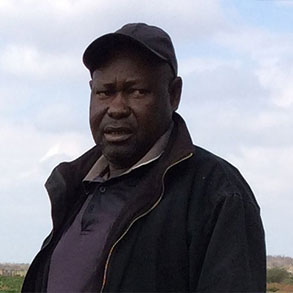 Phalanndwa Samuel Mugeri is a 56-year farmer who started farming 2012. He started his company Phalanndwa farming and trading 2012. He joined Timbali Technology Incubator in 2016. He is a member of tomato grower association. He produces vegetable such tomatoes, watermelon, Butternut and green peppers He supplies local market such as Spar supermarket and Shoprite with green peppers and tomatoes.
The challenges which he experienced:
Relied heavily on bakkie trade.
Lack of knowledge of potential markets.
Lack of economies of scale and an inability to negotiate the best price for produce.
Inputs cost
Lack of business skills such as record Keeping
Timbali helped him with Business development processes such as record keeping (Income and expenses)
Timbali accessed him with potential opportunities and markets.
Timbali introduced clustering module system to minimise costs
The income is very high while expenses is very low this means that business were able to use low input to produce quality products and also able to sell this product at a good price. Timbali's technical and business trainings assisted his business to minimize input cost while increase income.
The quality of the produce improved which made their products to be marketed.
His financial management and administration has improved. As a result of good administration, he was also able to qualify for a production loan from a Financial institution Land bank to purchase a mini truck for the transportation of his produce to the market
The pillar for his success was the improved market intelligent.
He won the young three entrepreneur awards (district, provincial and National level. Technical KPIs have been improved such as irrigation, fertilization, chemical application, planting schedules and global gaps
Customers service have been improved, he now supplies to the fresh produce market such as Johannesburg and Tshwane.
He was we able to create 30 jobs and sustain them – 10 permanent and 20 temporally.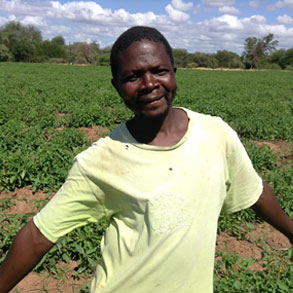 Nevhulamba Azwitamisi Caswell is a 35 year young farmer who started farming 2014. He started his company Evah General trading 2014.